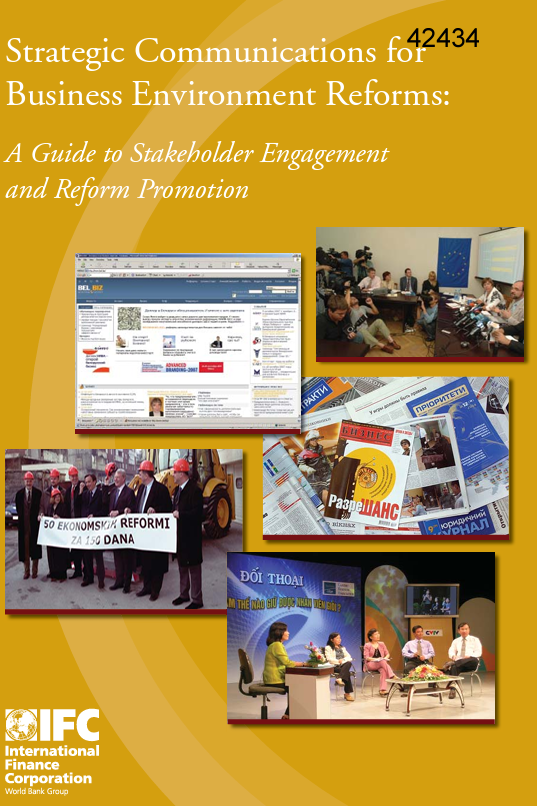 [ Tool ]
Strategic Communications for Business Environment Reforms: A Guide to Stakeholder Engagement and Reform Promotion
This guide provides detailed, how-to approaches for building effective and strategic communications campaigns to support policy advocacy and reform implementation.
Detailed description
The toolkit draws from both research and case studies to highlight good practices and identifies lessons of experience from a range of business enabling environment initiatives. It shows how to use strategic communications mechanisms to tackle reform challenges and highlights successes, innovation, and instances where communications should have been introduced.